INTERLOCKING STONE SERVICES
The right fit: functional elegance for a variety of applications and engineered to please. Choose from a multitude of shapes, colours and textures with interlocking stone, professionally installed by Heritage Landscape Design.
It's difficult to go wrong with interlocking stone. Technological advancements in manufactured stone ensure that interlocking systems are designed to work. Not only that, but manufacturers are getting increasingly creative with stone textures and colours as well as suggested patterns.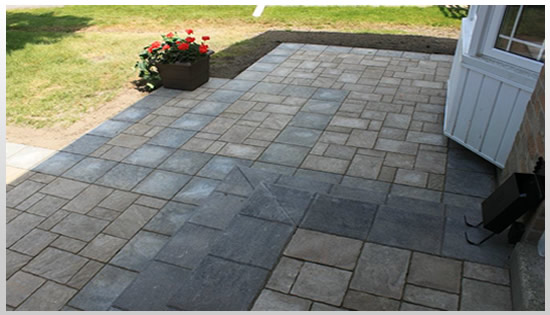 Heritage Landscape Design has been installing interlocking stone systems ever since the different varieties available could be counted on one hand.
There are now a myriad of options available for you to choose from. Whatever your stone preference, we can install it! Our interlock designs range from simple patterns for the traditionalist to intricate crossing and overlapping soldier courses and boulder incorporation for those who prefer an added flair.
The benefits of an interlocking system as opposed to natural stone or asphalt include, but are not limited to, increased salt tolerance, easy replaceability of damaged or oil stained stones, the option to re-grade sunken areas, aesthetic appeal and variety, and structural soundness.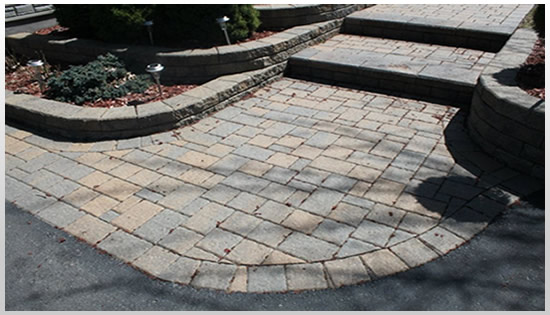 Interlocking stone pavers are ideal for walkways, driveways and patios. Interlocking wall and step systems are also available and are an affordable alternative to concrete or natural stone. Request a selection of catalogues to browse through the available options and let us know what you like. You can trust Heritage Landscape Design to install your interlocking stone system properly and efficiently.