YARD MAINTENANCE SERVICES
Enjoy your garden space without the need for regular chiropractic care. Save time and work. Let Heritage Landscape Design's team of professional maintenance technicians preserve your landscape's beauty. We offer complete garden & grounds care services under the direction of our landscape specialist. We meticulously care for your property from/through spring clean-up until winter preparation!
Whether you're not sure what to do to your lawn and garden plants and when to do it, or whether you are not able to commit the time and energy it takes to maintain an outdoor space, Heritage Landscape Design's maintenance crew, operating under the name Yard Maintenance Plus, is a resource we are pleased to make available to you.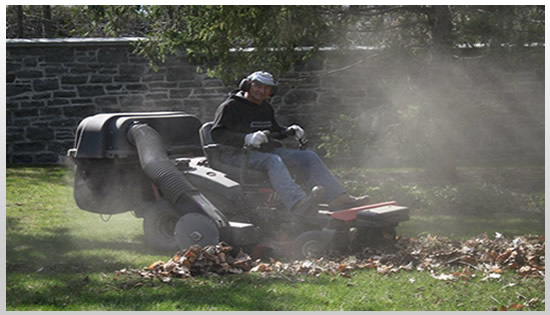 We provide excellent quality services on a weekly basis. Standard lawn service includes spring and fall cleanup, regular lawn mowing, lawn fertilization, edge trimming and blowing of lawn clippings, patios, walkways, and planting beds. Additional lawn maintenance services include core aeration, top dressing and seeding, de-thatching and minor lawn repair. We also provide gardening services if requested.
Gardening services include staking large plants, perennial division, annual and bulb planting, fertilization, soil testing and soil amendment, deadheading and pinching, pruning and hedge shearing, transplanting, plant winterization, weeding, cultivation and edging.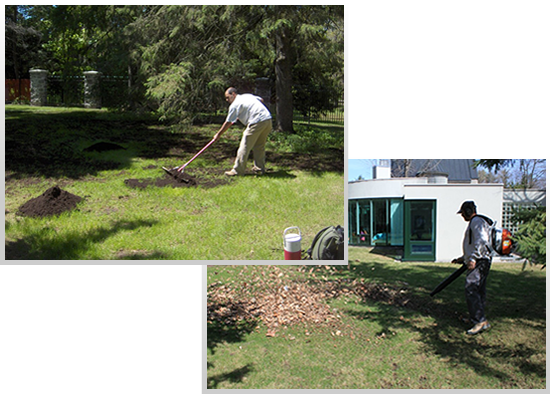 If you're trouble is with horticultural knowledge, you can rely on our expertise and years of experience for peace of mind that your plants will be well treated. If your trouble is finding the time and mustering the energy required, let us do the leg work. We work tirelessly to make sure your landscape is kept clean and in good order.
Whatever the reason for your decision to allow Heritage Landscape Design the privilege of maintaining your landscape, you can be confident that you have made the right decision!